Let Asia's Ultimate 'Matchmaker to Millionaires' Introduce You to Your Future Partner
Our professional matchmakers understand that people are dynamic and their qualities extend beyond a written profile; thus we take time to consider all aspects of your life before suggesting potential matches.
We want to let you know exactly whom you'll be dating, with no surprises. We intend to suggest only introductions who display the best opportunities for long term, healthy relationships.
We use a combination of math, science and psychology to ensure you get dates with your most compatible matches… so you can finally beat the odds when we stack them in your favour!
Claim 30 Minutes Strategy consultation
Meet with our qualified matchmakers who will conduct an interview to determine your profile and match it with our clients.
ELITE NETWORK
Ultimate network of the most eligible, high flying singles, divorced, widowed.
VERIFIED
Source of verified profiles to give you the confidence that you're in the right crowd.
SECURE
Guaranteed privacy, confidentiality and discretion.
ACCESSIBILITY
Date locally and internationally.
TIME SAVER
Save time by meeting people who are your equal and are committed to long term relationships.
SAFE
An extremely safe environment for women and new expats in Singapore.
Let us do all of the work and you can spend all of your time falling in love. We help you narrow down the possibilities so that you can meet your equal and enjoy interacting with them.
For as long as we can remember, we work with time-starved individuals who have everything in life except that special someone. This is why our members outsource their love lives to us. You can now enlist our help and get immediate access to your very own "dream team" of highly skilled dating experts to find the best local singles, create interest, and arrange dates for you.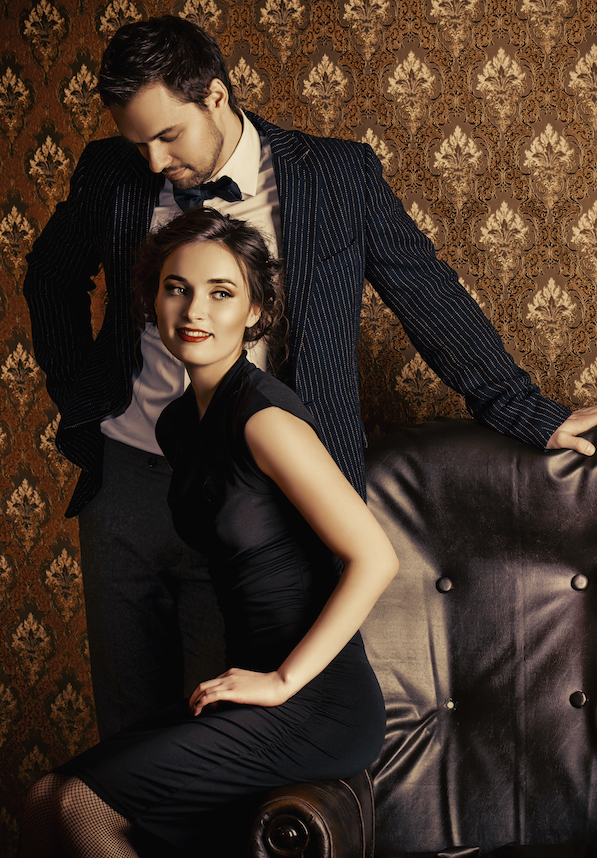 What is DHF (Date High Flyers)?
DHF is the luxury provider of high end matchmaking services for singles in Singapore and around the Asian region. We provide unparalleled services ranging from personalized matching (luxe) to high level matchmaking service (black label) that's fully customized for discerning individuals who prefer the ultimate matchmaking experience.
Who does DHF serve?
Our clients consist of local and international professionals who are mainly residing in Singapore and Southeast Asia. Over 80% of our clients live and work in Singapore, however many have international backgrounds.
Our male clients age range are between 35 and 70 and we have fit and athletic men who are committed to settling down. Our female clients start from late 20s and we have elegant and well-put together women right into their mid-60s.
They may be single and never married, divorced, widowed and legally separated. Our clients tend to have strong academic backgrounds with most of them having degrees from pedigree Universities and almost all of them tend to lead busy, professional lives.
Does DHF have an equal number of male and female clients?
DHF has a significant number of female clients in their 20s, 30s and 40s while there are more male clients in the 40s, 50s and 60s.
What can I expect from the face to face consultation?
For our Luxe and Black Label memberships, we offer a virtual or face to face consultation in our office.The consultation gives us a first impression of whether there could be a fit between us. We'd like to know a bit more about you and to see if you'd also fit into the demands of our existing clients.
What can I expect during the consultation with DHF's matchmakers?
The virtual or in person consultation serves to identify your relationship goals as well as determine your current status and where your starting point is. During the consultation, you will discuss what is important to you in a partner and establish your key search criteria.
If I'm not a high-flyer, do I still get considered as a potential member?
Our clients form a very tight group and many enrol with us after being referred by friends, family members or colleagues. Almost all of our clients are professionals, some with stellar careers and others with noble ones.
We will take into consideration many factors (not just professions and earning capacities) as reasons to accept you as a member. Clients who have very open parameters are always welcomed because your preferences determine a substantial part of the results we can bring to you.
Can I make a direct request to be matched according to race, religion or personal income? Can you match according to horoscope?
It is always important to state your preferences at the outset so we will know if we could serve you. Essentially, DHF uses a specific matchmaking method that goes beyond race, religion or personal income. We have developed a proprietary method of matchmaking that does not include astrological matching.
How much does the Luxe and Black Label Membership cost?
The Luxe membership is the entry level membership and it starts from S$6000 per year whereas the Black Label Membership is a fully customized membership, managed exclusively by the Chief Matchmaker. The Black Label membership carries no shorter than a 12 month duration and the monthly retainer may range from S$1250 to S$5500 per month.
Who is Anisa Hassan and how long has DHF been in business?
As the Founder of this luxury matchmaking service, Anisa Hassan has clocked more than 10,000 hours meeting and matchmaking clients. She spent close to 20 years as a matchmaker with a renowned, American-based dating agency between 2003 and 2017. Having a background in journalism and international relations, Anisa is a published author of two guide books and is a columnist for some regional publications like The Jakarta Globe, AsiaOne, IS Magazine and Jetstar Asia. She is also a certified relationship coach and has developed a unique method of Vibrational Matching.
How long are the membership terms?
The Luxe membership guarantees a personalized introduction of a minimum of six dates while the Black Label membership is a fully customized matchmaking solution for the highly discerning individual and this carries a one year term. The Black Label membership comes with the exclusive, personalized coaching by Anisa Hassan that has always been the secret ingredient to being successfully paired.
Do you also provide a high-end international matchmaking service?
Absolutely! Anisa Hassan works with a select number of discerning gentlemen and assists them in their search for their life partner / spouse and she reaches out to her partners and affiliates from various offices worldwide to help her clients find that one, special person.
What is the advantage of using the DHF service?
Our clients inform us that DHF gives them a safe environment to meet like minded professionals who have marriage in mind. They love that we eliminate the uncertainties of meeting someone new because all our members share similar objectives. Our clients enjoy the comfort and certainty of having a real matchmaker who look out for their best interests.